Savannah
Betty and I visited Savannah, Georgia, for a couple of days. It is one of the most beautiful cities in the USA. About 300,000 people live in and around Savannah. The city has a historical district that is about two square-miles. There several broad boulevards and twenty-plus city squares. The streets are lined with southern oaks heavy with Spanish moss. Most homes were built between 1860 and 1900 in the historical district. Moving beyond this area there are many homes built in the early 1900ís.
We stayed out on Hope Island. We couchsurfed in an old farm house. Hope Island has many lovely old homes with access to the ocean.
We also visited Fort Polaski and Tybee Island. Tybee Island has a beautiful beach. It was warm enough to sun ourselves, but we did not stay long.
Take a look at the photos. Be sure to click on what interests you, because you will see so much more. To see all our photos from Charlotte and Savanah, press HERE for a slideshow.
Our next visit will be to Charleston.

View from Hope Island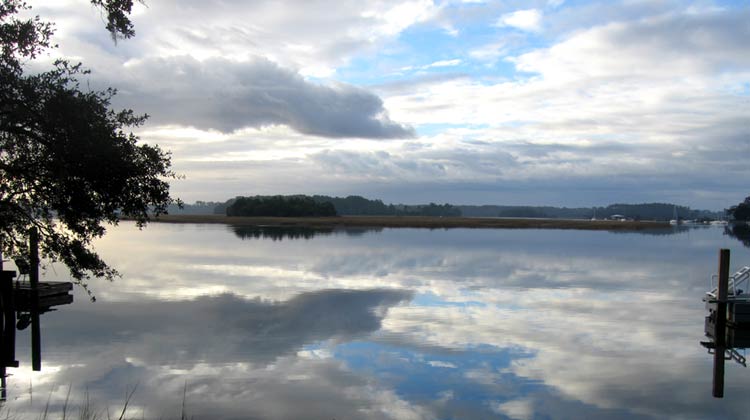 Posted by bill at January 10, 2008 10:45 AM