Jalapa
Press HERE to see a slideshow
of the State of Veracruz.
Kindergarten Hitchhikers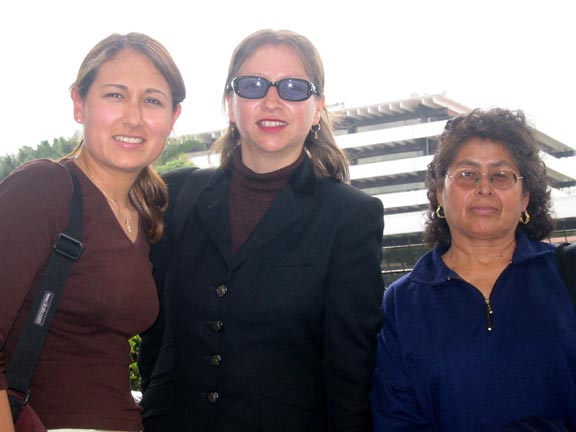 Hélène and Me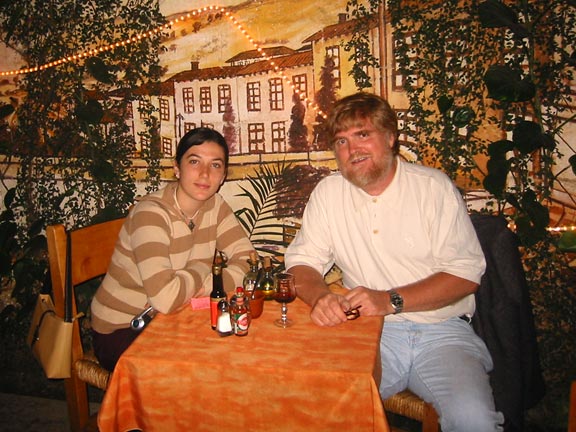 Thursday, March 18th:
I woke up with a sore throat, and it stuck with me all day.
The drive to Jalapa (or Xalapa) at first looked much like the rest of Mexico, although there were more trees in this basically desert environ. The drive was going very well, until I got to the state border with Veracruz. Crossing into Veracruz, my car was once again searched by army personnel. God does this piss me off. It is such a waste. I will try to write more about the security problem at another time, but I will say now that Mexico is security crazy. Right after passing the border I found myself driving through wet lands, a weird swamp land that was baisically grass and sand with standing water here and there. Then the desert returned. In Perote, the last desert town I say three women hitchhiking. Since there were well dressed, I was intrigued. I stopped and picked them up. They were kindergarten teachers hitchhiking to their homes in Jalapa after working the morning in Perote. We talked some, but not much. About halfway to Jalapa the environment was completely transformed. Suddenly it is green pastures everywhere, just totally verdant. I was simply shocked, because since my trip began I had basically only seen the desert.
Cascada de Texolo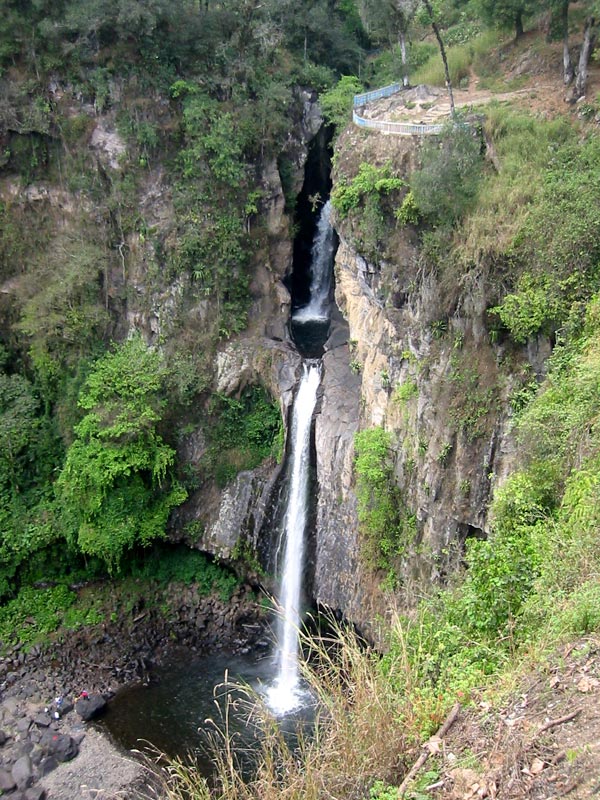 I went out to eat. I end up eating at the restaurant, La Sopes. I meet a young woman who is an apprentice jeweler and is studying 3 languages: English, French and Italian. Her name is Hélène Archer Peclers. If Jorge wasn't such a cad I would say this woman was perfect for him. We talked until 11 pm. She really enjoyed the chance to practice her English. We agree to meet the next night and have diner together.
Friday:
I was much sicker in the morning; it was a cold. I thought I was going to loose my voice because I sounded like a frog. I dropped my laundry off, ate breakfast and headed out. I visited Cascada de Texolo in Xico. It is a popular tourist site in a pretty little town about 30 minutes from Jalapa. On the way back I stopped at Vinos Bautista, thinking I would sample some local wine. They don't really produce wines; they are more like liquors or aperitifs. I tried several, but they were not the kind of liquors that I like. I also tried to visit the park Cerro de Macultepetl. Because of the cold my strength was sapped and I could not climb and there was no road. After picking up laundry, I took some Tylenol and went to slept from 3 to 6 pm.
In the evening I met Hélène for diner. She got a chance for a couple of more hours of practice. After diner she was off to a party and I called it an early night, hoping all the sleep with help me get over the cold faster.
Posted by bill at March 19, 2004 10:17 PM