Best Wishes in the New Year
We have wishes for all of our friends around round the world.
&middot We wish that your 2008 will be better than 2007.
&middot We wish that your health is good, that your children grow and flower.
&middot We wish that we will see you again in reality or in spirit.
&middot We wish you the greatest happiness.
Our 2007 has been good. It started in Hanoi after six weeks in China. We spent another four months in Asia, exploring Viet Nam, Cambodia, Thailand, Laos, Malaysia and Singapore. In the summer I visited Wisconsin. We spent three months in the fall exploring Saskatchewan, Alberta British Columbia, Oregon, California, Arizona, Mississippi and North Carolina.
In late November our first granddaughter, Johanna, entered this world. She is a great joy to us. We have had the pleasure of holding her, singing to her, dancing with her, talking to her, feeding her and loving her.
We had a great Christmas.
On Christmas Eve we visited the home of Carol and Doug Olausen. Carol is one of our oldest friends and years later she joined the family when she married Doug, who is the brother-in-law of my brother Brian. All the Olausens were there as was my brother and my sister, Gay Lynn and her husband, Randy, and other friends and family. On Christmas Day we had a wonderful ham dinner with our children and their partners and of course with Johanna. We had many visitors: My niece, Aricka and her children, my brother Brian and his wife Judy, Tom and Heidi Schmidt dropped by with their youngest, Ada – a seven month old baby. So we had three babies in the house: Eva, Ada and Johanna. It was a wonderful day
On Thursday, Brian and I visited our aunt Elinor and out on the farm my uncle Vernon. We had a wonderful visit with each of them.
Saturday, we visited my brother Steve and his wife Ellen in Wisconsin. In the evening we attended a reception for James Cassady, and his wife Deepika Kakani. They married 26 October 2007 in Wellington, New Zealand. Deepi is a doctor and lives in Minnesota. James does contract management for a large pharmaceutical company. His father, John, is Betty's brother. It was fun and we got to see some folks that we had not seen in years.
Six weeks in the snow and freezing weather has us thinking about warmer climes. We have heard that the snow fall is the greatest in many, many years. On Christmas day more than six inches fell and there is more than twelve inches (30 cm) on the ground right now. Only the warmth of our family could keeps us going.
In 2008, we will head first to the Southeast part of the USA. We will first visit Charlotte, Charleston and Savannah, before dropping in on my sister Dawn in Greensboro
If all goes well, then we will return to South America. We will visit friends in Chile first. We will travel from Santiago to Chiloé. Then we will cross the Andes to Argentina once more. We will travel to the far South, then back to our friends in Buenos Aires.
Our plans after that are hazier. As the haze lifts we will let you know what will come next.

Snow, Snow and more Snow!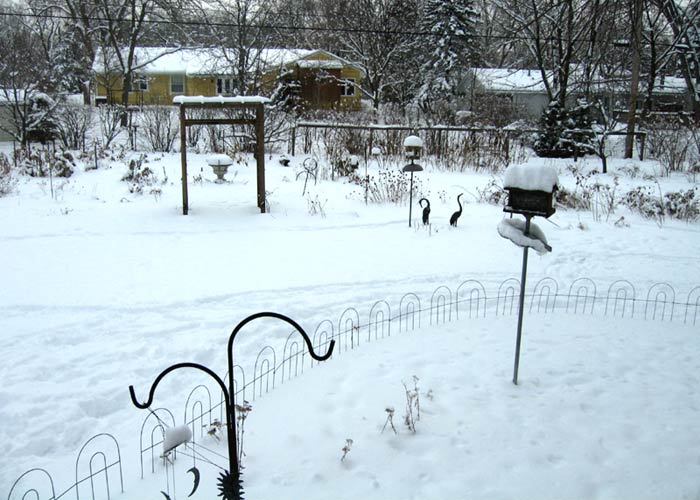 Happy New Year to All!
Baby Johanna Arrives
Johanna Linder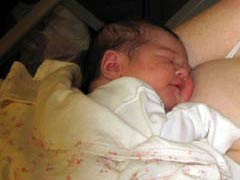 Johanna Elizabeth Linder was born to Birgitta Sundstrom and Seth Linder 27 November 2007 in Northfield. Johanna is the first child for both Birgitta and Seth. Johanna weighed eight pounds at birth. She is a beautiful, healthy child. She seems to be happy and content with her new place in the world.
Johanna is the first grandchild of Betty and me. We are simply elated. She is a great joy to us. Folks, you can start calling grandma and grandpa.
Pictures from the hospital.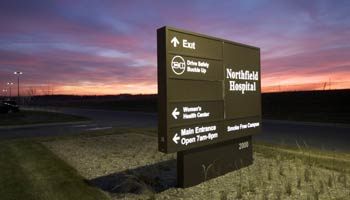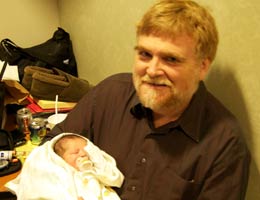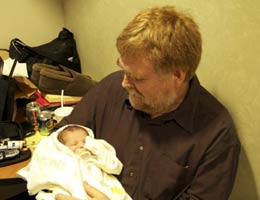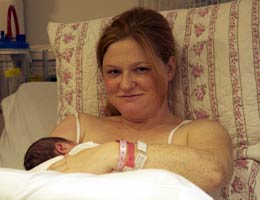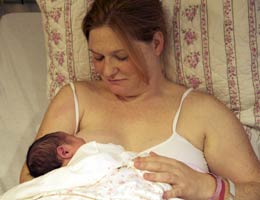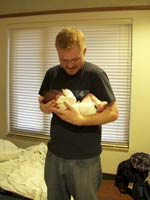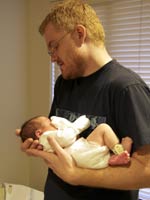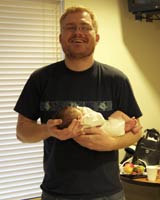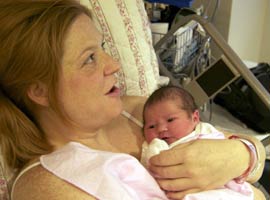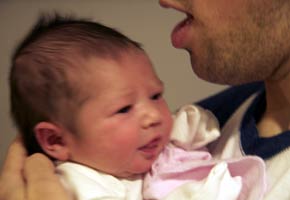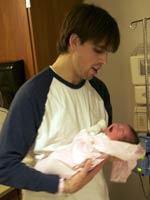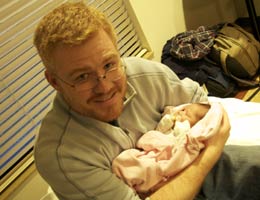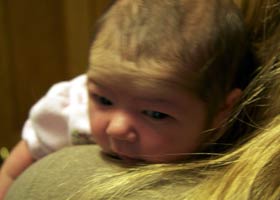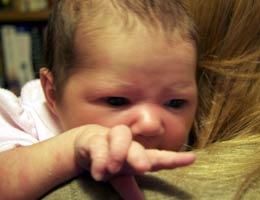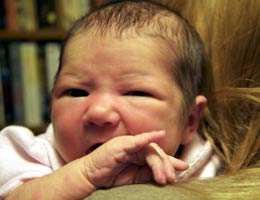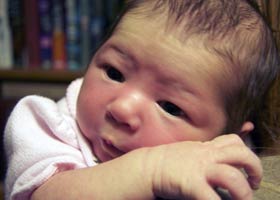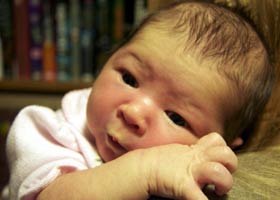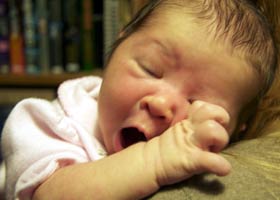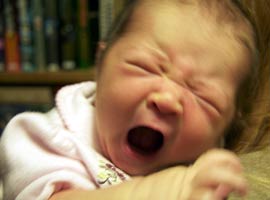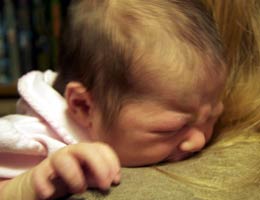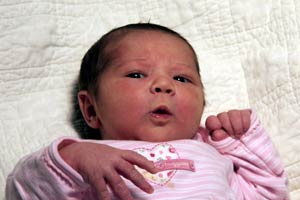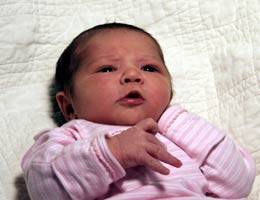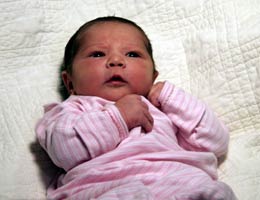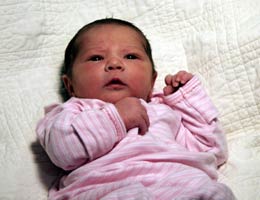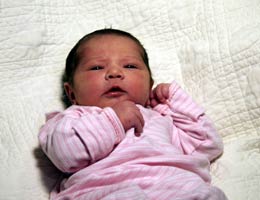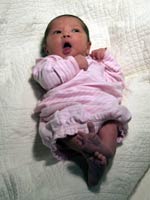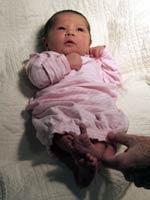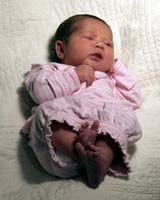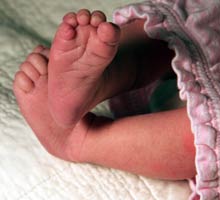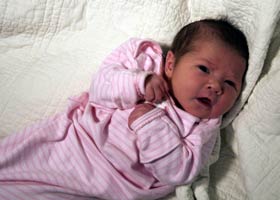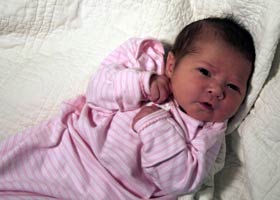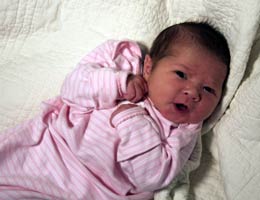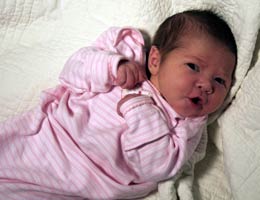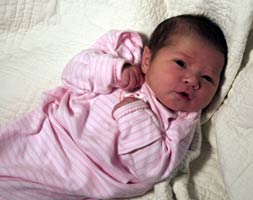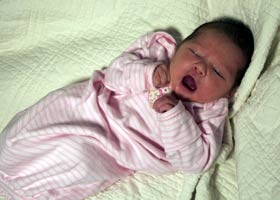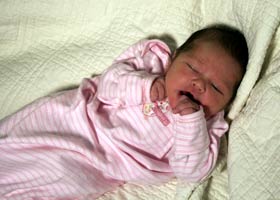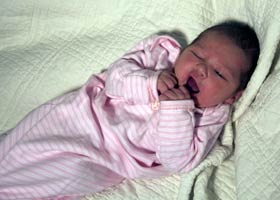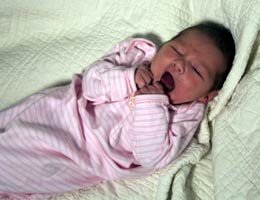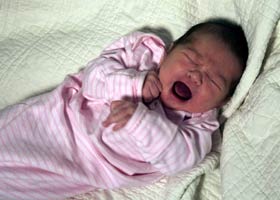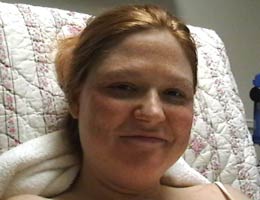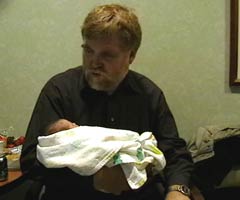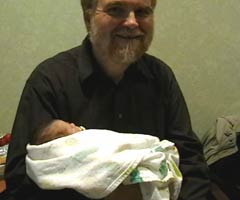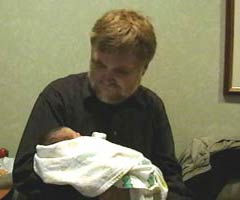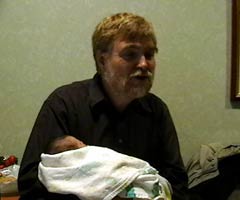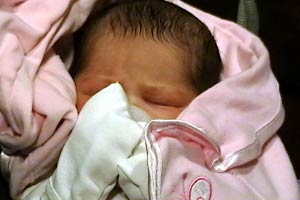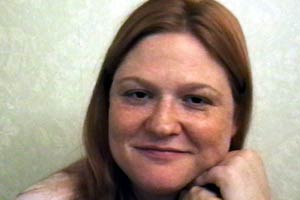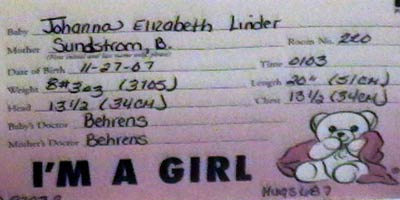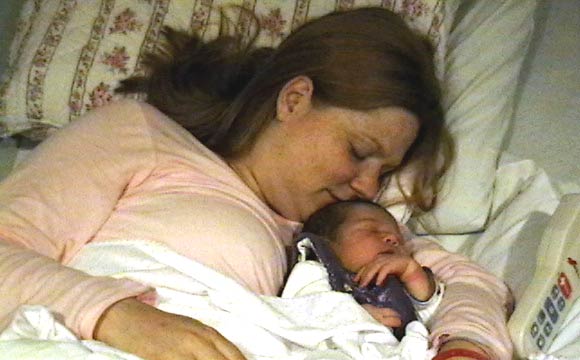 Posted by bill at
11:13 PM
|
Comments (13)