The State of Veracruz
Press HERE to see a slideshow of the State of Veracruz.
Boys from Mexico City at San Juan de Ulúa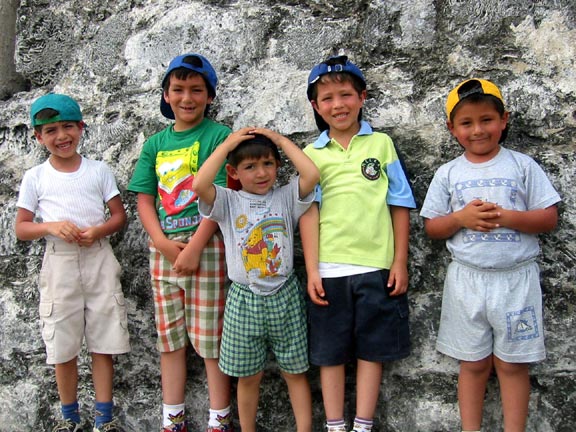 Pastoral Coastal View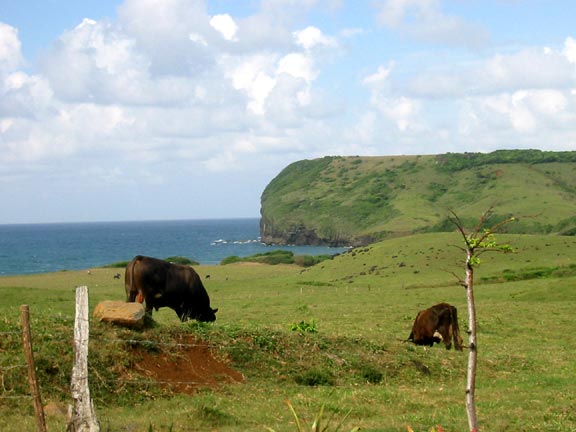 Catemaco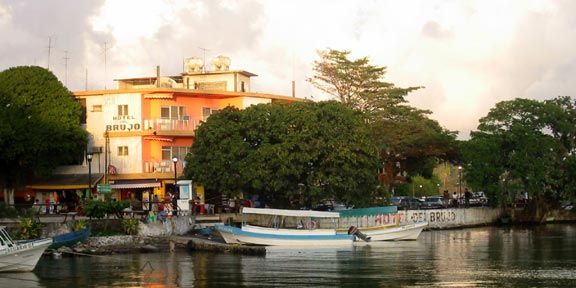 The last few days have not been all that great, because my cold has been slowly going through the stages: a very sore throat for a few days, then my nose starts running like crazy. My head feels like a stuffed melon. Of course, the cold is wearing on me, and it is probably going to last several more days. It has slowed me down a bit, but at least I am still going.
Saturday. March 20th:
I got a late start. It was noon before I dropped two audio books off Helene's home. She was not there as promised. It seems that some last minute travel plans had sent her to Mexico City at four in the morning. However, her parents were home and had been expecting me to come by and drop the books off. They are a lovely couple, friendly and kind. The home was beautiful and not too big. The walls were adorned with the beautiful paintings of Helena's grandfather, who painted in Paris during the 60's.
Veracruz is a nice city with many nice neighborhoods; my only complaint would have to be the humidity. I should have gotten out before sundown, but I didn't. I did drive to the Malecon to eat at Café del Parroquia. This area is hugely popular with the local. The large café was full of all kinds of people in family groups. I had wanted to see a bit of dancing and listen to some salsa music, so I dropped by Hotel Lois. I was too early, so instead of returning in an hour or two I called it a night. I just didn't have the energy to party.
Sunday, March 21, 2004:
In the morning I visited San Juan de Ulúa, an old Spanish fort and warehouse storage and customs area. Then I drove south along the coast to have lunch at Pardiño's in Boca del Rio. I was a lovely restaurant in a pretty little suburb along the coast where a major river flows into the sea. I was left about 12:30 headed for Catemaco. I had decided to not to take the normal road so that I would not do any back tracking. It was a beautiful ocean side drive, green fields, small village - the only one whose name I remember is Nueva Victoria. Then suddenly I was in a construction zone where a new road was being built. I was not the roughest going, because most of the new road was graded. But then I ended up on the worst road so far. It took two hours to cover the last 40 kilometers. It was more like a rock fill wash than a road and it was very stressful. But finally the dirt and rock trail finally ended and I was on pavement again. The last 10 kilometers to Catemoc were a breeze. This town is next to the beautiful La Laguna de Catemoc. It is a beautiful natural lake with fishing and swimming and lots of Mexican tourists. I tried to make the most out of the last hour of light. I walk around a bit. The town is very small and takes no time to look around. After a dinner of chicken soup, I finally watched a movie on my computer, the short and simple Disney's Sinbad. It was about all my cold addled mind could handle.
Posted by bill at March 21, 2004 10:09 PM